The Samuel Marshall Gore Art Gallery
Dr. Samuel Marshall Gore joined the MC faculty in 1951 following his completion of a three-year BFA program of study at the Atlanta College of Art. Prior to this assuming the leadership role, pioneering effort and influence could be traced to the teaching of Marie Hull at Hillman College and more recent art instruction by others on faculty. Completing his BA requirement at MC in 1952, he was invited to remain in the only full time art position at that time and to nourish a quiet but significant tradition of interest in art on campus. He developed the Art Major curriculum and recruited students with art career interests. From the beginning, his commitment was to the church-related mission of the college and to a concept of art with a strong Christian emphasis. He further qualified himself by completing both the Masters and Doctoral degrees.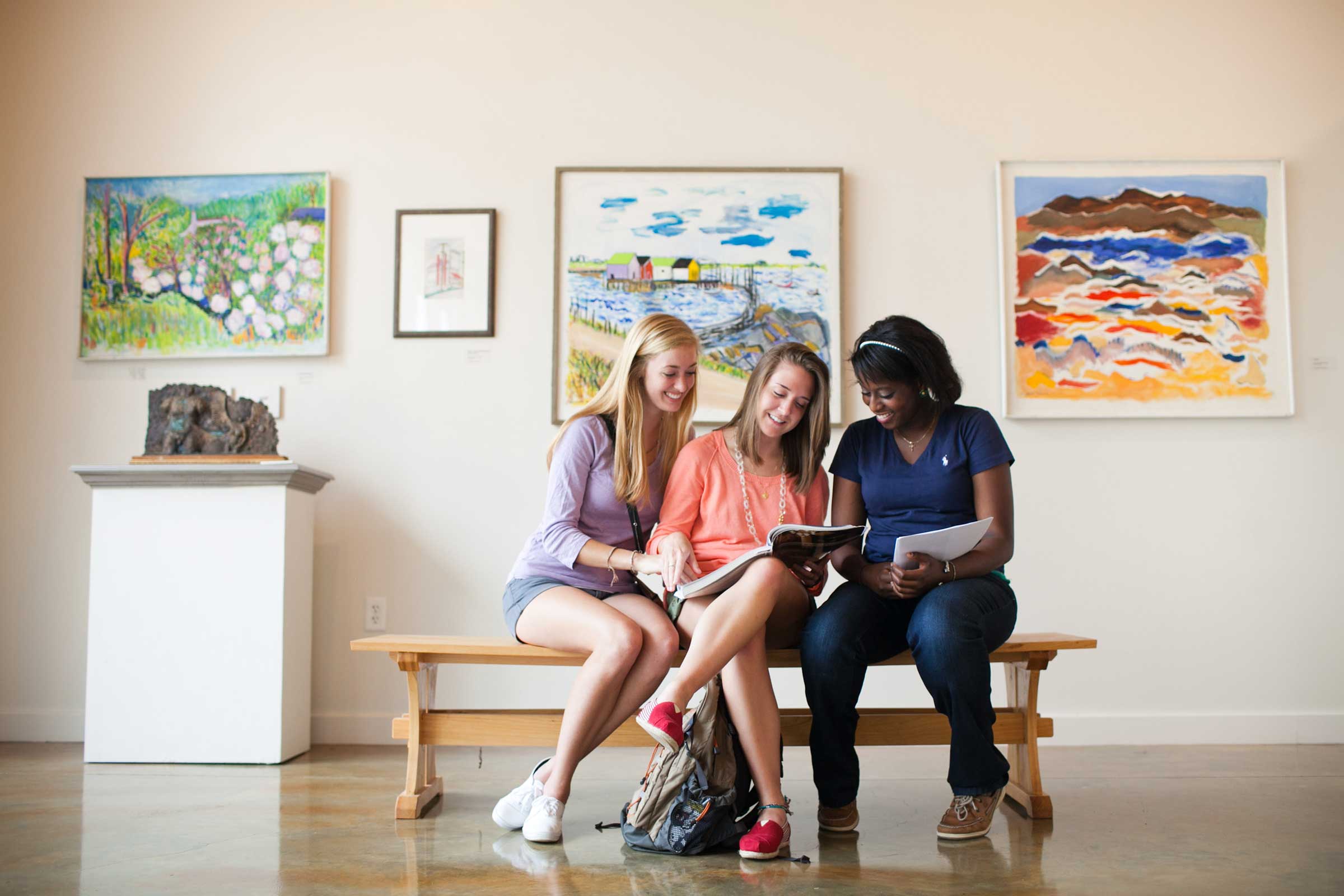 Through his perseverance the full time art faculty grew in number from one to six with an equal number of adjunct and part-time instructors, offering undergraduate and graduate degrees including the Master of Fine Arts. He has been successful in fund raising for art scholarship funds and established the Sam Gore Art Scholarship Endowment. Under his leadership significant firsts have been achieved, among which are: hosting of the first loan exhibit in the South from the Guggenheim Museum, in being the first of forty Southern Baptist Colleges to offer an MFA degree program and in being the first among the small colleges to have a graduate elected to membership in the National Sculpture Society. His students have been highly motivated and have achieved a tradition of notable success in both studio and teaching careers. In recognition of this contribution to art in Mississippi, he received the following awards:
The Mississippi Governor's Award for Career in Art, 1997
The Outstanding Citizen of the Year Award by the Clinton Chamber of Commerce, 2000
The Ageless Heroes Award for Creativity by Blue Cross Blue Shield of Mississippi, 2002
The Order of the Golden Arrow Award by Mississippi College, 2002
As a tribute to Dr. Gore's faithful stewardship of energy and talent toward serving college students and in establishing a legacy of teaching art from a Christ-centered perspective, the college administration established the Samuel Marshall Gore Art. Galleries. The Galleries, located on Monroe Street and attached to the Library, houses the permanent art collection for the University and ongoing art exhibits. Due to having three indoor galleries and an outdoor gallery, and that it is an easily accessible facility, the Gore Galleries have been enabled to perform an even greater and more unique service role of the Department of Art in Christian higher education.
Location