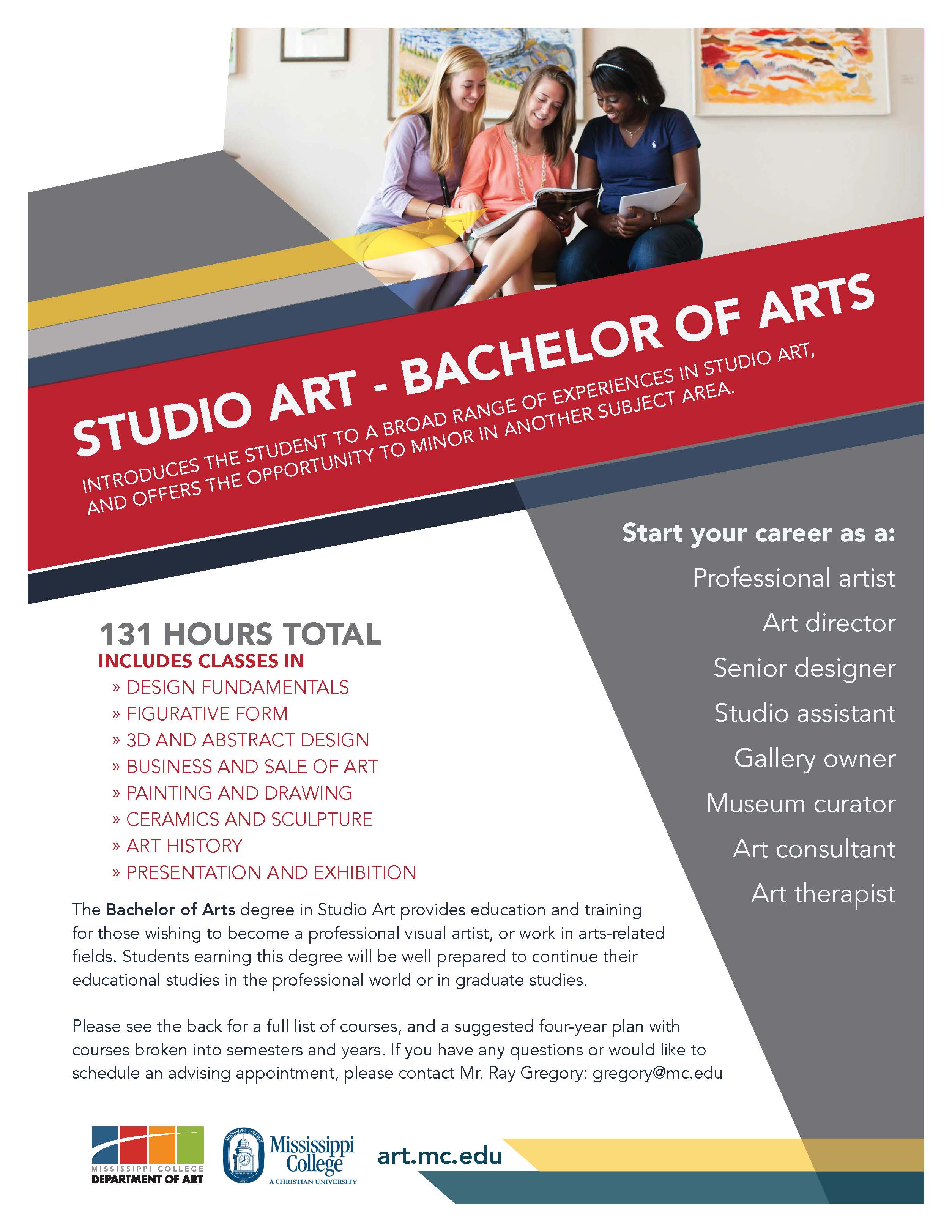 Studio Art, B.A. Flyer
Studio Art, B.A.
Introduces the student to a broad range of experiences in studio art, and offers the opportunity to minor in another subject area.
The Bachelor of Arts degree in Studio Art provides education and training for those wishing to become a professional visual artist, or work in arts-related fields. Students earning this degree will be well prepared to continue their educational studies in the professional world or in graduate studies.
Start your career as a:
Professional artist
Art director
Senior designer
Studio assistant
Gallery owner
Museum curator
Art consultant
Art therapist
131 Hours Total
Includes classes in:
Design Fundamentals
Figurative Form
3D And Abstract Design
Business And Sale Of Art
Painting And Drawing
Ceramics And Sculpture
Art History
Presentation And Exhibition