Alumni Spotlights
---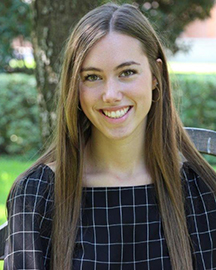 Katie Thorell
Katie Thorell graduated from Mississippi College in May 2020. She completed an internship with Montgomery Roth Architecture and Interior Design in Houston, TX. After her internship, she accepted a full-time position at Montgomery Roth as an interior designer. She has worked on numerous hospitality and residential projects throughout Houston and the United States, and has gained experience in many aspects of the design process to include drawings, renderings, presentation packages, and purchasing for clients. She is currently studying for the IDFX portion of the NCIDQ and plans to take the IDFX soon. ⁠
---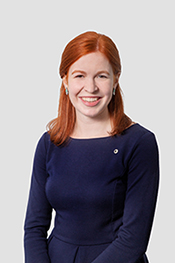 Jaime Weber
Jaime Weber graduated from Mississippi College in May 2018. As a student, Jaime served as the president of the American Society of Interior Designers (ASID) student chapter at Mississippi College from 2017-2018. She is currently working as an interior designer at Gresham Smith in Birmingham, Alabama. Gresham Smith is a multi-disciplinary firm offering architecture and engineering services nationally and internationally. In her position, Jaime works on projects in the healthcare market, ranging from new construction to renovations for rehabilitation hospitals, medical office buildings, specialty clinics, and more. She collaborates with interior designers and architects in her office and coordinates with engineers and vendors to help make her team's projects successful. Through her work, Jaime endeavors to make healthcare environments functional and beautiful while improving the wellbeing of staff, patients, and caregivers. Jaime is NCIDQ certified and a registered interior designer in the State of Alabama.
---
RYAN SMITH
Ryan Elizabeth Smith graduated from Mississippi College in August 2017, after receiving The Undergraduate Student of the Year Award. She is currently working as a Contract Interior Designer and Store Planner for Dollar General. In this position, Ryan designs the layout of fixtures and determines merchandise placement to create a functional and pleasing shopping experience for customers. She works alongside eight other designers, remodeling retail shops across the country. Ryan has passed the IDFX portion of the NCIDQ and is currently studying for the IDPX and Practicum portions. She is anxious and excited about being one step closer to becoming a licensed Interior Designer.⁠
---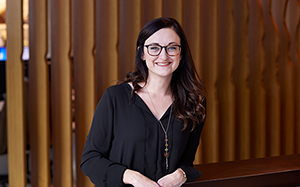 KRISTEN MILLICAN
Kristen Millican graduated from Mississippi College in 2013 with a B.S. in Interior Design. While studying at MC, Kristen received an Award of Merit in 2012 for Cooper Lighting's Student Design Competition and the Interior Design Major of the Year in 2013. She also served as the ASID South Central Student Representative to the Board for 2012-2013. After graduating, Kristen worked in the design studio at IDS, Inc. in Nashville, TN where she worked on a variety of workplace projects and earned her LEED Green Associate.
Kristen then began her graduate studies at Florida State University, where she received the Outstanding Teaching Assistant Award in 2015 as well as Outstanding Research and Graduate Leadership Awards in 2016. Kristen was also part of the Gensler|FSU scholars mentorship for 2014-2016 where she partnered with Gensler DC to conduct her thesis research. She completed her Master of Fine Arts in Interior Design in 2016 with her thesis "Workplace Amenities and Early Adulthood: Improving Retention in the Workplace," and then moved to Washington, DC to join Gensler in their consulting practice area which focuses on workplace strategy and government consulting.
---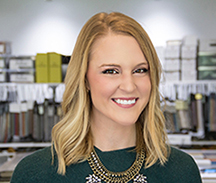 KELSEY SULLIVAN
Kelsey (Russom) Sullivan graduated from Mississippi College in 2012 with a degree in Interior Design and a minor in Business Administration. Prior to graduation, she moved to Dallas, Texas to complete her internship at Duncan Miller Ullman. After graduation (and falling in love with Dallas), she quickly connected with Thiel & Thiel-an Interior Architecture & Design firm focused primarily on Club and Multi-Family living spaces. After 5 years in the industry, Kelsey now leads the Hospitality Team in the T&T office - working mostly on country clubs, city clubs, and high-end residential club jobs. Kelsey's daily tasks include managing a team of four with 10-15 active projects, providing clients with weekly updates, onboarding GC's & project consultants, and guiding her team through the 7 steps of design: assessing Existing Conditions, Programming, Schematic Design, Design Direction, development of Construction Documents, Construction Administration, and Installation.
Two of the jobs Kelsey had the most fun designing include Cowboys Golf Club in Grapevine, Texas, and Andorra, a multi-family development in Camarillo, California.
---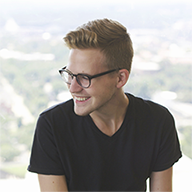 AUSTIN GAULEY
Austin Gauley graduated from Mississippi College in 2012 with a B.S. in Interior Design. While a student, Austin was awarded a Merit of Honor in the 2010 Cooper Lighting National Student Design Competition, and the MC Art Department Faculty Student of the Year Award. After graduating, Austin began his graduate studies at Florida State University, where he won third place in the Retail Design Institute's International Student Store Design Competition, and received the O'Brien Scholarship in 2015, as well as the Teacher's Assistant of the Year Award in 2016. He completed his Master of Fine Arts in Interior Design with his thesis "Enhancing the Grocery Store Experience by Understanding the Local Community" in 2016. Austin then moved to Dallas, Texas to join Plan B Group, an architecture, design, and branding firm that specializes in restaurant concepts. While at Plan B Group, Austin joined the faculty at Baylor University as an adjunct professor for the Spring of 2018, teaching Revit software to undergraduate interior design students. Austin is now the Head of Design at Common Desk, a creative real estate company primarily focused on coworking that is based in Dallas and has expanded throughout Texas and recently North Carolina. There he leads a team of interior designers, project managers, and a construction manager in the development of coworking spaces and workplace amenities with a focus on community building.
---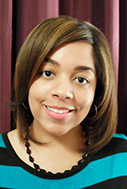 Monica Steen
Monica Steen graduated in 2011 and was the 2011 Interior Design Student of the Year. She is the Interior Designer for the United States Court of Appeals, Eleventh Circuit which covers the states of Alabama, Florida, and Georgia. Her office is based in Atlanta, GA. In her role, she is responsible for specifying furniture and finishes for courthouses and supporting offices. She also assists with facilities maintenance, space and furniture layouts, research, procurement, maintenance of furniture, and long-range space planning for existing and new facilities within the circuit. Monica was named the 2014 Young Alumna of the Year by Mississippi College's Department of Art.
---
Rebecca Harmon Petersen
Rebecca Harmon Petersen graduated from Mississippi College in 2009 and the same year was selected as Interior Design Student of the Year. Upon graduation, she immediately started working at the US Army Corps of Engineers in Huntsville, AL as an interior designer. The Army Corps in Huntsville procures furniture for barracks and office buildings worldwide. Mrs Petersen primarily reviews and specifies furniture for office buildings, the largest of which was 30 million in furniture alone. Most recently, she has worked on two FF&E design projects in Germany and was the Team Lead for one of the buildings. The project included space planning, choosing and specifying furniture, and selecting finishes.